Spain
The new Observatorio Kingsland has new facilities in southern Spain. Besides our own research, we decided to offer these facilities to other astronomers. This then provides the opportunity for astronomers to remotely access a suite of research grade robotic telescopes. These facilities provides the opportunity of acquiring data/images at your convenience without committee approvals No need to go to an observatory with all the added costs of travelling, accommodation and inconvenience. We may have the right telescopes and instrumentation that will help your observational research that can be done conveniently online. O.K. is here to help you with a range of tools for your observational research.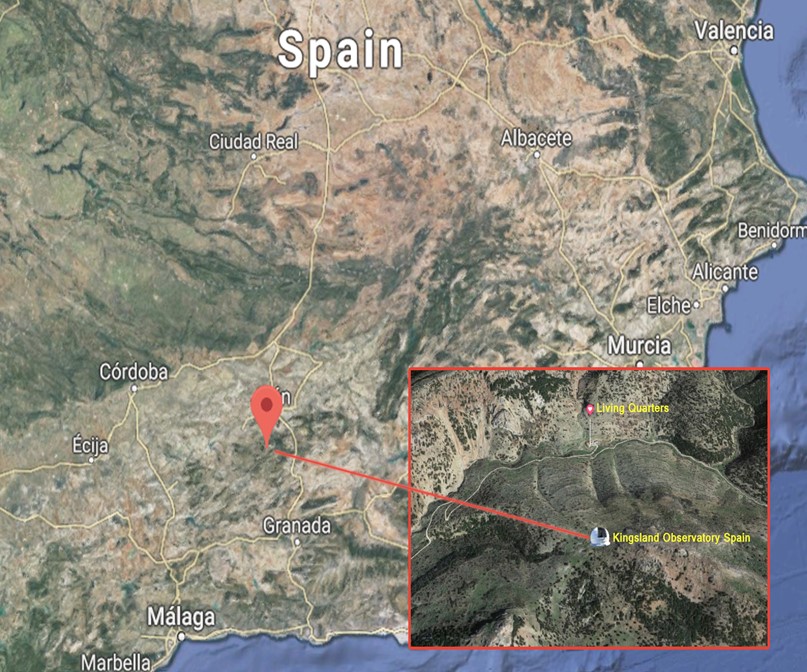 The location is at Monte De Las Animas at 1500 metres (5000 feet) near Valdepeñas de Jaén, Jaen Province, Andalucia, Spain. The site is within the Sierra Sur Starlight Reserve. There are 250 clear nights with 1 arc sec resolution seeing throughout the year. The first telescopes were operational in 2019. There is the additional option of staying at our luxury apartments at the site which can accommodate 30 persons, meeting rooms, workshops, conference room and swimming pool.

Observatorio Kingsland will be also opening to the public in the coming months for guided tours and educational activities. If you would like to visit the observatory, keep an eye on our Facebook page for announcements.

Some important measurements of the new observatory site at Monte De Las Animas:
Measurements of 21.7 SQM (sky quality) over a 3 month period
DIMM: Measurements of <1 arc seconds seeing resolution over a 3 month period.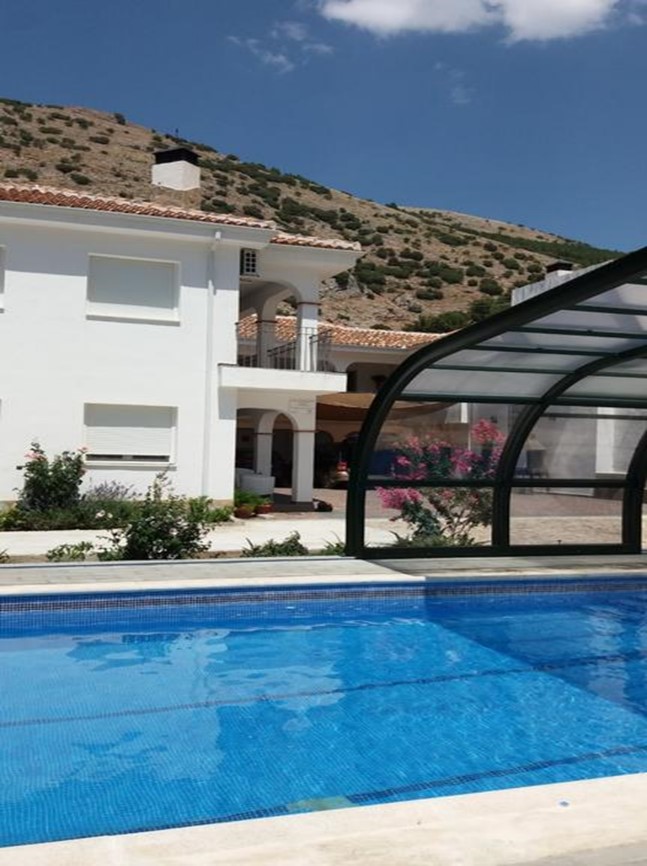 © 2019 Kingsland Observatory all rights reserved